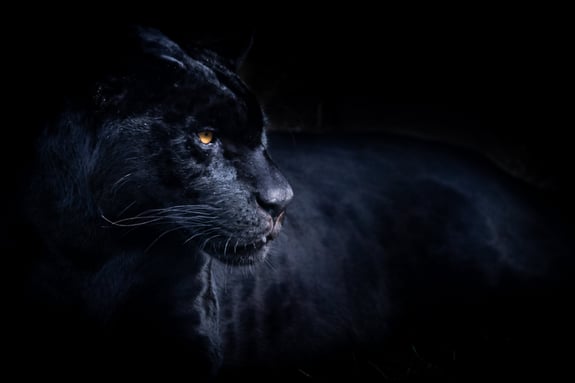 THE PANTHER ADVANTAGE™
Panther provides a full range of fluids management and rentals to help ensure successful,
cost-effective wellsite operations.
THROUGH EXPERIENCE,
The Panther team has:
Reduced drilling fluids costs for operators by up to 25%
Developed a unique process for fluids control and management
Utilized a high-tech closed-loop system design that reduces the volume of products consumed and liquids and solids disposed
Expertly maintained mud properties to run an efficient drilling fluids program
Employed expert system design to reduce fluids dilution through better solids removal
Provided tanks for mud and fluids, rig mats and other wellsite equipment
Provided fully monitored gate-guard services to monitor and control site entrance
Our team of experts provides the following:
FLUIDS MANAGEMENT
Combining the many fluids-related systems under a single management program optimizes the operator's drilling program while also reducing costs. However, the drilling fluids management company must have the experience and expertise to make it work. Panther's on-site fluid management experts have extensive experience with different fluid systems and many of the producing basins in the U.S. They know the latest technology, equipment and processes to provide successful, incident-free services for your next well.
Your Panther on-site fluids management expert can:
Make recommendations to the mud circulating system for effective solids control
Troubleshoot and anticipate drilling problems
Streamline processes for more efficient operations
Reduce overall fluids system and disposal costs through better solids control
Be a single point of contact
SOLIDS CONTROL
Our solids control services effectively and efficiently separate drill cuttings from fluids. With better solids control, our customers can decrease the costs of drilling fluid maintenance, clean up and disposal while reducing risk and environmental liability.
HAUL OFF AND DISPOSAL
Panther's regional network of fully compliant disposal sites means we can find the right site to ensure fluids and solids are disposed of properly. We find the best routes to and from the disposal site, accounting for traffic, road conditions and urban area avoidance. Our logistical expertise results in the correct number of fully contained and on-call trucks, so drilling operations proceed without waiting for additional transport.
EQUIPMENT RENTAL
In addition to total fluids management, Panther can manage other wellsite items such as tanks, rig mats and wellsite equipment. Our single point of contact means we will source, deliver and set up the equipment and cover under a single contract. Let us take care of the details so you can concentrate on drilling the well.
CASE STUDIES
Panther in Action
Contact the Big Cats Today!
To learn more about our services or get a quote, complete this form and a member of our team will contact you to answer your questions .