DRILLING FLUID SYSTEMS
WATER BASED MUDS
Water-based muds (WBM) provide more cost-effective wellsite operations compared to expensive base oils such as diesel. WBMs reduce trucking costs and can be formulated for multiple applications. Plus, they offer the added benefit of being safer to use in environmentally sensitive areas.

Inhibited water-based drilling systems include gypsum, lime and saturated salts such as Sodium Chloride and Calcium Chloride polymer systems. These systems can be formulated with different polymers and additives to maximize ROP and shale inhibition. Because of the wide range of polymers available, they can also be customized for any type of drilling situation or formation encountered.
Lower environmental footprint
Lower cost
Shale inhibition
Customizable
High pressures
High temperatures

Dispersed drilling systems include lignite and lignosulfonate additives, which are solids and contaminate tolerant. These systems are typically used for higher mud weights and can be formulated for HP/HT environments. The fluid characteristics make them ideal for high ROP drilling.
Lower environmental footprint
Lower cost
Treated with chemical dispersants
Improves rheology control
Faster ROP, torque and drag reduction
Higher mud weights
High ROP drilling
HP/HT environments
OIL BASED MUDS
Oil-based muds (OBM) have an oil-based fluid as the external phase and brine as the internal phase. OBMs provide advantages over water-based systems, including stability in high-temperature formations, increased lubricity to avoid hole sticking and improved wellbore stability when drilling in water-sensitive shale formations.

Invert emulsion systems are the most commonly used oil mud. With a combination of invert emulsion diesel base, rheology and fluid loss control additives formulated for 60%-90% diesel oil and 10%-40% water combination, they provide superior suspension and hole cleaning characteristics, viscosity control and fluid loss control. They are often selected when reliable shale inhibition and bit/drillstring lubricity are needed and used in high-temperature formations.
Provides good stability and performance properties: lubricity, temperature tolerance, and ability to inhibit reactive clays
Provides rheology and fluid loss control as well as desired suspension properties
Enables increased ROP while drilling
Onshore and zero-discharge drilling operations
Swelling or sloughing shales, salt, gypsum, anhydrite or other evaporate formations
H2S wells
High-temperature wells

Direct emulsion systems, also known as oil-in-water emulsion, use field brine and diesel to control density while drilling and to avoid losses in under-pressured zones. They are often utilized to reduce washouts when drilling through salt.
Good cuttings suspension and hole cleaning
High tolerance to contamination and H2S
Lubricity
Drilling in under-pressured zones
Drilling in salt zones
HP/HT environments
SYNTHETIC BASED MUDS
Synthetic-based drilling mud (SBM) also known as low toxicity oil-based mud (LTOBM) is an invert emulsion mud with synthetic oil as the external phase instead of diesel. This has made SBM's more environmentally acceptable than oil-based muds. SBMs are commonly used in challenging drilling operations, such as those in deepwater or environmentally sensitive areas, where their lower toxicity makes them an ideal choice. Additionally, synthetic-based fluids can be recycled and reused, reducing waste.

Synthetic-based invert emulsion systems use synthetic environmentally acceptable liquids as the external phase and brine as the internal phase. Using synthetic-based fluids helps our customers meet environmental impact goals without sacrificing down hole performance.
Lower environmental impact and reduced toxicity
Reduced waste due to the ability to recycle and reuse the fluid
Greater resistance to contaminants with higher ROP
Reduced formation damage and better biodegradability
Offshore and Deep Water
High Temperature Wells
Shale Drilling
Environmentally Sensitive Areas
DRILLING FLUID ADDITIVES
Our line of custom-designed and performance-driven specialty fluid additives help keep shale formations in check and your drilling rates high. Panther's fluid experts can recommend an additive and treatment program designed for your basin, formations, and wells to help you reduce risk and keep wells on track.

High clay content commonly found in shales can cause swelling due to water absorption and dispersion of the clay particles. If not treated, this can lead to wellbore problems due to sloughing, increased caving production and hole instability. Our line of blended shale inhibitors can reduce swelling and dispersion, while protecting the wellbore. Panther's systems can be adapted for both WBM and OBM muds.

Mud losses present a constant risk to drilling operations. They can be expensive, cause massive downtime, and, in extreme cases, result in unplanned sidetracks. Our proprietary LS7 lost circulation material (LCM) brings a unique multicomponent blend that is compatible with both WBM and OBM fluids. It is specially formulated to reduce the risk of losses while drilling through depleted zones.

Our proprietary blend of lubricants are a fit for all brine and freshwater systems. Useful in long laterals, they help reduce downhole torque and drag, and combat differential sticking. Panther's lubricants are commonly used in wells drilled with both motors and rotary steerable systems. We recommend running a 2-3% lubricant by volume depending on the mud system used.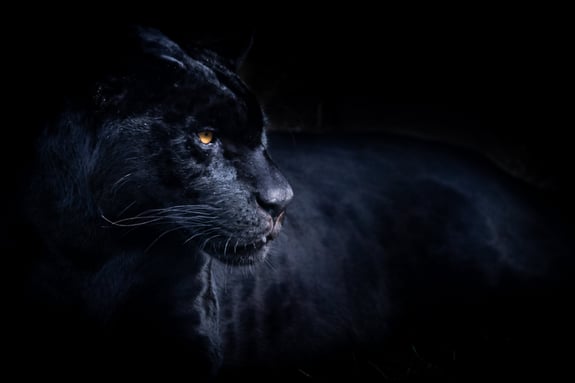 The Panther Advantage™
Panther provides a full range of fluids management and rentals to help ensure successful, cost-effective wellsite operations.
CASE STUDIES
Panther in Action