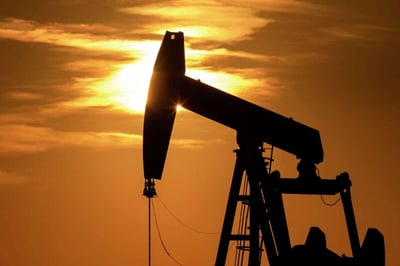 The Permian Basin historically accounts for almost half of U.S. oil production. Basin production spans over a century with many highs and lows. Currently, the Permian Basin is seeing an uptick in activity. As of June 2022, the number of working oil and gas rigs is 751, up from 470 in June 2021.
Large oil companies like Chevron, ExxonMobil, Shell, BP, and ConocoPhilips have long been active in the Permian Basin. However, 80% of the basin's output comes from small to medium-sized producers like EOG, Pioneer, COG, and Diamondback. These smaller companies accounted for 150,000 to almost 300,000 bbl in 2019. Production numbers and rig counts continue to rise in the Permian Basin.
Below, we have a roundup of recent news and technology advances in the Permian.
Solving the frac sand shortage
As production demands increase in the Permian Basin, the need for supplies, equipment, and people also rises. Frac sand prices have almost tripled since 2021. Production is taking a hit because sand is in short supply, and sand suppliers suffer from the same issues caused by covid-related shortages. Producers' ability to increase output is directly related to a shortage of essentials like pipes, drilling rigs, bulldozers, and workers. The added supply chain issues, inflation, and demand cause the continued increase in frac sand prices.
While obstacles remain and prices continue to rise, companies like Nomad and Hi-Crush got creative and built mobile sand mining units that mine sand near frac locations. There is no shortage of sand in the Permian Basin, so they find the best spots to mine and wash sand, then deliver it to the job site. Mobile mines eliminate transport time and drying time for the sand. Using only one truck to make multiple daily trips solves supply chain trucking issues and worker shortages.
Read more on Bloomberg about the innovative mobile sand mining operations implemented to combat the frac sand shortages in the Permian Basin.
Record number of drilling permits
Operators in the Permian Basin are ramping up plans to increase production amid higher global demand and rising prices. March 2022 set a new record for horizontal drilling permits at 904. Operators are planning to ramp up production once supply chain issues ease and take advantage of the $100/bb oil prices, since most were hit hard by the 2020 price crash.
The increase in permits is expected to result in significant increases in production for the last half of 2022. However, the number of permits does not directly result in the same number of wells drilled. Many permits expire before wells are drilled, but the number is so large that it's clear operators are preparing for expansion. Other areas like Bakken, Eagle Ford, and Niobrara are seeing increased permit activity. The Permian Basin is still king in U.S. oil production, with record production of 5.37 million b/d in July 2022, according to the EIA.
Read more about the unprecedented activity in the Permian Basin in the Journal of Petroleum Technology.
Advancements in drilling technologies
As oil production increases in the Permian Basin, operators and service companies are developing new technologies to make drilling more efficient.
Pioneer uses rotary steering systems monitored by offsite performance drilling centers (PDC) over 300 miles away to help with geosteering. Pioneer's vendors continuously collaborate and monitor drilling to improve drilling efficiency from the PDCs.
Centerra Energy experiments with different drill bits and added fiber optic and downhole cameras to tailor each frac design. Routinely collecting data helps them adjust to even the slightest variations for the best possible outcomes.
Henry Resources LLC uses the top-of-the-line geosteering software, StarSteer, to gather real-time data while drilling with additional software, Mobilize, giving extensive drilling analytics. The introduction of AI analytics provides information on optimal well spacing.
Callon Petroleum Company utilizes 3-D seismic data and AI for an extensive review of all the data to determine geological barriers, type of design, and timing to gauge well depletion. The detailed analysis results in multi-well pads that target multiple benches and maximize efficiency.
Learn much more about the new drilling technologies used by producers in the Permian Basin in the American Oil & Gas Reporter.
Horseshoe well prevents excessive mud loss
In September 2021, Shell sold their Permian acreage to ConocoPhillips. Before leaving the Permian, Shell was testing new technologies to improve drilling efficiency.
Shell sought to improve returns on a short horizontal well after running into issues of excessive mud losses while accessing part of the reservoir and completing a lateral. After drilling the initial horizontal section, they turned 180° and drilled another 5000 feet of wellbore in the same formation. With one vertical section and two lateral sections, they created what they call a horseshoe well. This drilling method saved 25% on rig time and 20% on the total cost compared to drilling two wells with the same lateral length.
Surprisingly, this new method used off-the-shelf technology and required no new equipment. Shell and a vendor developed a new coil system to help with the distances involved but did not need it. The onsite unit was able to drill out all the plugs. Intense monitoring and minute-by-minute supervision of directional drilling by engineers and geosteering experts watched and guided each stage of the drilling process very closely.
This innovative way to solve problems bodes well for the future of drilling, as many other producers look to creative solutions when faced with oilfield challenges. Read more about the horseshoe well in the Journal of Petroleum Technology.
Permian Basin Outlook is good
So many positive developments are on the horizon for the Permian Basin. Drilling permits, solutions to shortages and supply chain issues, efficiency improvements, AI analysis adoption, and technological innovations in drilling will trigger successful production in this ever-growing play.