Panther Fluids Management is now offering tank leasing as a part of our drilling fluids solutions. Whether you're planning a new project or in the middle of one - we can help you find the right tank for your needs.
Our team has over 140 years of combined experience in the industry, and we specialize in full-spectrum services for your closed-loop drilling system. Tank selection is an integral part of that process.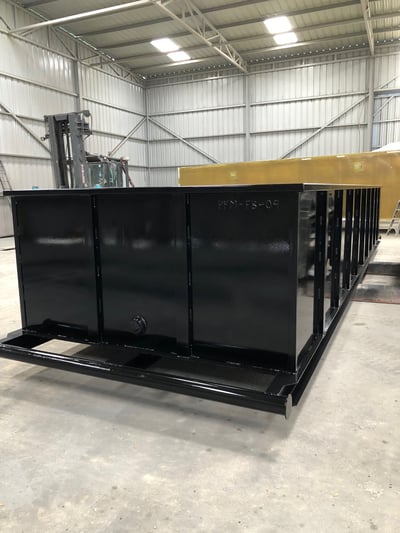 In a closed-loop system, sometimes called "de-watering" or "pitless," drilling waste/fluids are collected in a tank, separated, and disposed of or recycled back into the system. This method has proven to be more reliable, cost-effective, and environmentally friendly than using earthen pits. By using a closed-loop system versus a pit, you are removing the future liability that may come with the burying of cuttings. It provides more visibility and control during the process, thus mitigating the risk of adverse events. Removal of waste and cuttings into tanks quickly and efficiently increases the life of the drilling fluid, resulting in significant cost savings. In fact, a study done by the Oil & Gas Accountability Project (OGAP) found that a closed-loop drilling system reduces costs by upwards of 43%. The savings accrued over several different areas:
Water transportation costs - allows for water recycling and reduces consumption by about 50%

Wellsite construction costs - traditional earthen pits are expensive, requiring special watertight plastic linings and fencing, plus they cannot be re-used/moved like tanks

Dilution costs - decreasing the amount of drilling fluids needed also decreases the amount of chemical fluids required to stabilize the mix.

Additional savings on oil-based and synthetic solutions, if applicable - these fluids are even more expensive than water upfront, so less waste is critical to keeping costs down

Monitoring costs - closed-loop systems allow you to monitor the status of the system accurately, tracking volume of fluids consumed and wasted so you can make changes as necessary in real-time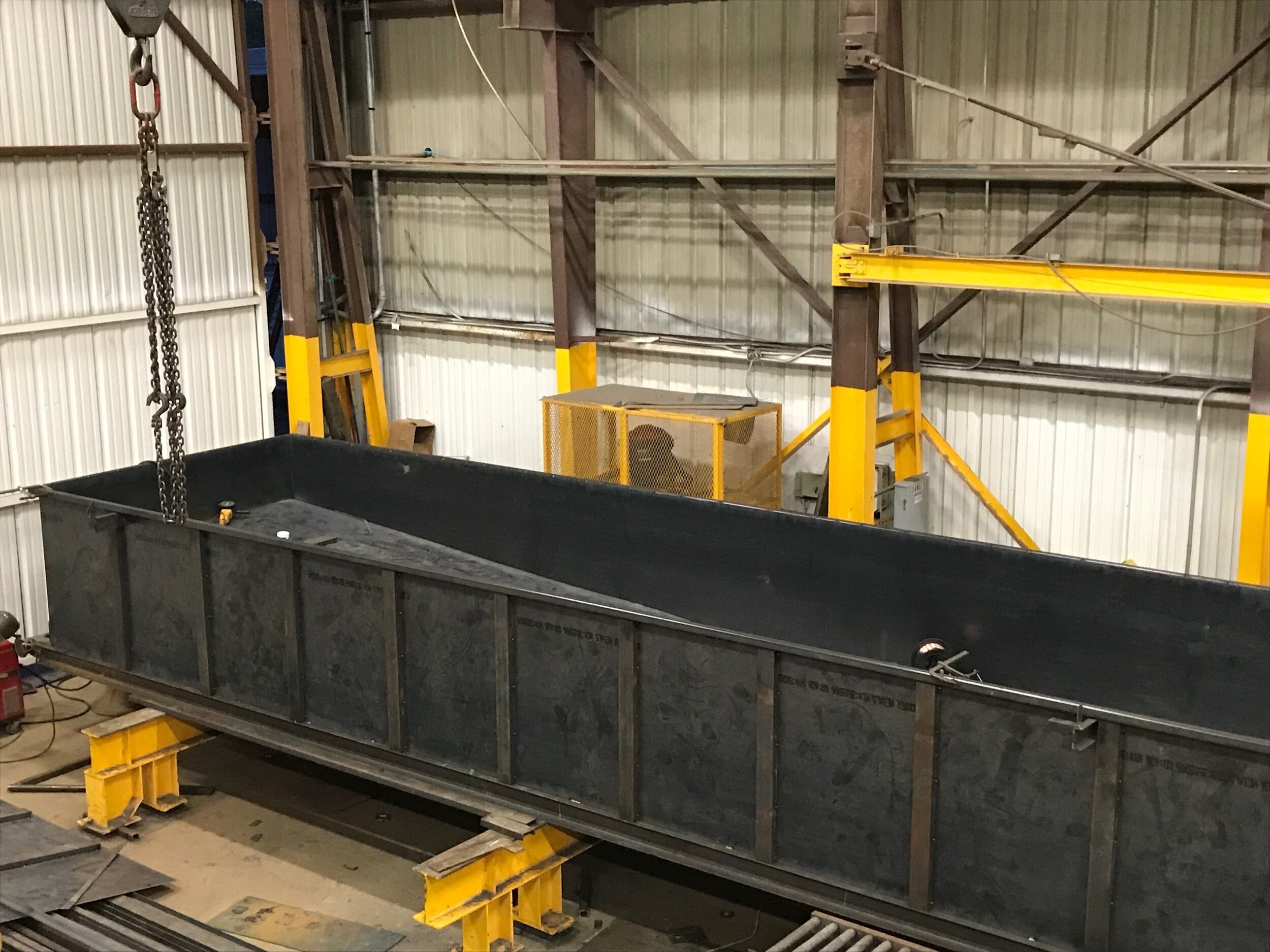 Panther Fluids offers three different types of tanks, depending on the fluid you need to store. Our standard tank size is 40' L x 8' W x 4.5' H, and you can have a tank delivered to your location quickly. If you require a new tank, it can be built and delivered in about a week. We can also design a custom tank, should you have a specific size requirement in your application. All of our tanks are extra durable for years of use and low maintenance.
Slope Bottom Tank: Designed to be used under the drying shakers

Round Bottom Tank: Hold mud and cuttings for haul off. Extra durable for years of use.

Flat Bottom Tank: Larger volume for holding mud and cuttings.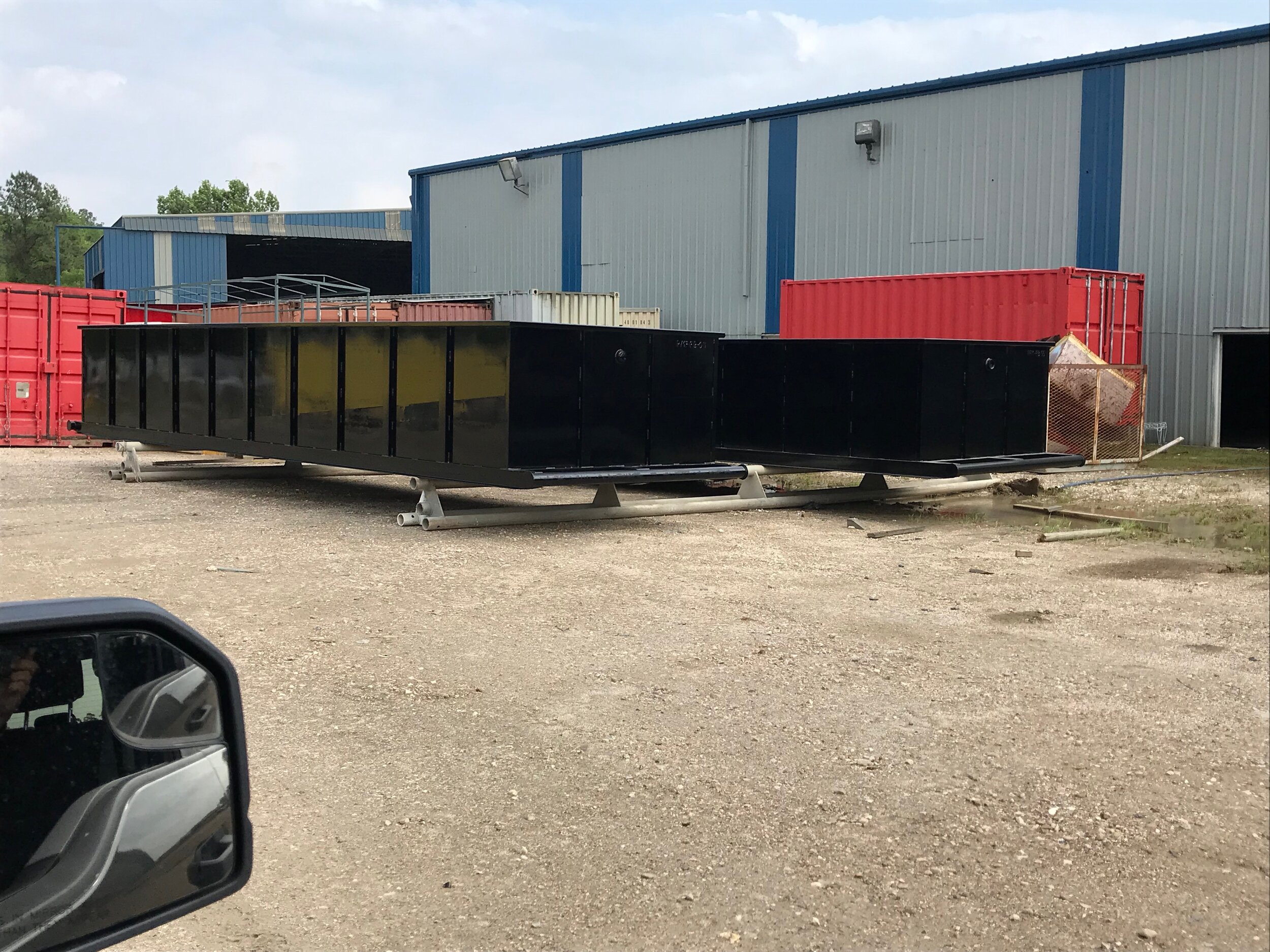 You can read more about our tank leasing services on our website, and we look forward to discussing your next project with you. For more questions, or to order a tank please speak to one of our specialists at 832-260-0082 or contact us here.