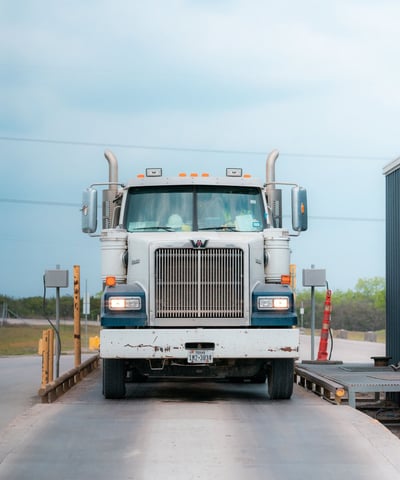 We have all seen the effects of the nation's supply chain crisis in everyday life. From stacks of shipping containers piling up at the port to empty shelves at the supermarket, the near-term outlook is that this will be the norm throughout the remainder of 2022. The shortage of long-haul truck drivers has only made this problem worse.
This article from The Wall Street Journal Where Are All the Truck Drivers? Shortage Adds to Delivery Delays sheds light on the critical shortage of drivers and why many of them are leaving for other opportunities.
Longer waiting time, some of which is unpaid time for the driver, to pick up and drop off cargo from ports, warehouses and distribution centers
Low pay and erratic hours
Aging work force with many drivers considering retirement
Competition for drivers from other industries including local delivery, construction and manufacturing
Cumbersome regulations some states impose on drivers
How does the trucking shortage affect the oil and gas industry?
The trucking shortage has impacted the oil and gas industry in several ways. Operators and service providers are experiencing delays in receiving equipment and raw materials. The truck driver shortage has also limited the number of drivers able to transport rigs, frac trucks, chemicals, mud, sand and water. This is also the case for tank trucks and trailers necessary for rigsite fluid systems where trucks and drivers are needed to haul off used fluids and cuttings to a permitted disposal site away from the rig location.
Although truck driving skills are transferable, the oil and gas industry has unique regulatory specifications that drivers follow. Understanding and adhering to varying local and state disposal regulations is a critical component of the haul-off and disposal process.
Panther Fluids' haul-off and disposal services complement our fluids program to eliminate administrative headaches while ensuring safety, compliance, and environmental protection. However, the best fluids plan can quickly turn south if the trucks and drivers are not available to dispose of fluids and cuttings.
Panther stays ahead of the drilling curve by anticipating changes in the drilling plan. The right equipment and a sound logistical plan can help the operator adapt to any unforeseen changes once drilling is underway. This means trucks and drivers are standing by, ready to transport cuttings as they accumulate. Standby time typically equates to additional charges for when trucks are waiting, but not with Panther.
The Panther Advantage
The following practices set Panther apart from other fluids companies:
Panther works with reputable trucking companies with proven records of reliable and incident-free operation
Truck fleets are in good working order, maintained and inspected regularly
Drivers are familiar with the haul off and disposal process and regulatory requirements
Drivers have experience operating both locally and across state lines
Trailers are fully enclosed and sealed when transporting cuttings
Truck logistics (hours, departure/arrival) are managed for efficient operation during drilling to avoid extra costs from standby time
Learn more about our drilling fluids project management or contact us today.