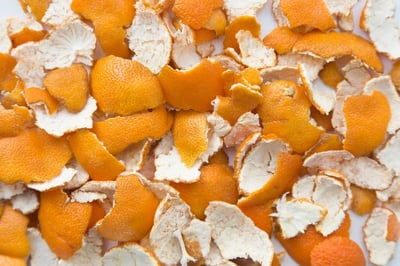 Global energy demand is increasing and the environmental effect of drilling a well continues to be critical. More and more, companies are looking at out-of-the-box solutions to mitigate their well's environmental footprint and enhance their Environmental, Social and Corporate Governance (ESG) profile.
A recent study presented at the American Association of Drilling Engineers conference explored environmentally friendly drilling mud additives. The paper, AADE-20-FTCE-057, Reducing the bentonite consumption in the surface hole using food waste products, investigated the use of biodegradable food waste products in drilling muds.
The study evaluated mandarin peel power and orange peel powder as additives to control fluid rheology specifications such as yield point, plastic viscosity and filtration characteristics. Using biodegradable elements also lessens the percentage of bentonite required in the drilling fluid.
Bentonite is critical for drilling a surface hole. It provides wellbore stability, prevents formation collapse and furnishes efficient hole cleaning, especially in the large diameter hole at the surface. However, its high cost, both the cost of the product itself and the cost for disposal/reconditioning, mean drillers must pay careful attention to the amount used. The biodegradable drilling fluid studied in the paper can substitute for bentonite in the surface hole, as it is similar to the drilling mud used when spudding the well.
In laboratory tests, the authors found that adding three percent orange product additives to the drilling mud mix is the most effective, resulting in a 30% reduction of bentonite. This addition can minimize the size of non-biodegradable waste disposed to the environment and reduce the drilling cost.
While the use of food by-products as an eco-friendly biodegradable drilling mud additive is promising, more testing is needed under actual downhole conditions.
Panther Fluids continuously researches the latest additives to formulate the best mud system for your well. Panther has a large portfolio of drilling additives and chemicals to help operators reduce well construction costs, adhere to all environmental, regulatory and compliance standards and drill better wells, faster.
We pay careful attention to details that affect the environmental impact of drilling a well to strengthen ESG performance, attract new investors and positively impact the company's bottom line.
Our project management can take care of all fluids-related activities including the mud system, chemicals and additives, solids control and closed-loop systems and haul off and disposal. Panther takes care of the details so you can focus on drilling the well.